Developer Relations Manager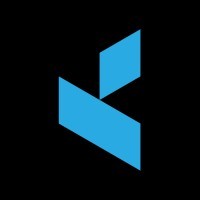 coherence
Software Engineering
Malmö, Sweden
Posted on Friday, October 21, 2022
Description
coherence is a tech startup in the games industry, working on leveling the playing field for multiplayer games. We are making a network engine and platform that allows any developer to easily create anything from a simple multiplayer game to a large, cloud-based virtual world. Read more about coherence here.
We are looking for an inspiring Developer Relations Manager to grow our developer community, build relationships, create active channels of feedback, understand developer requirements and help them accomplish their goals.
As a Developer Relations Manager at coherence, you will contribute to sustaining and growing our business to achieve long-term success. Through the direct interaction with our customers, you'll be collecting valuable feedback that will shape the tech to become a market leader in the future of online experience and connected games.
You will promote coherence's technical solutions to our customers and serve as their voice to our product and engineering teams, and help transfer their feedback into our product backlog. You will be joining our growing team of talented engineers developing a next-generation network engine and toolset that will help democratizing multiplayer game development. You know how to build strong relationships with developers and you tackle the role with excellent communication skills and a creative mind.



Responsibilities
Build awareness, and refine messaging to attract multiplayer game developers to use coherence through different online and in-person mediums.
Develop and execute developer outreach and onboarding strategy to promote and evangelize coherence's technical solutions with existing and future customers..
Work with the production management team to plan content for releases and events such as tutorials, promotional videos and technical blog posts.
Enable, support and manage relationships with high priority studios and publishers.
Help translating internal and external feedback into feature and functionality designs and specifications.
Gather developer feedback and work with the production team to champion developer needs back into the product.
Requirements
Excellent communication, organizational and interpersonal skills.
5+ years experience in developer relations or platform evangelism.
Background in game development and experience with Unity and C#.
Experience with public speaking, teaching and connecting with developers.
Knowledge of the games industry, including games services and other intersecting industries.
Problem-solving mindset, positive attitude and openness to give and receive feedback.


Bonus points
Experience creating text and video-based tutorials.
Experience using multiplayer game technologies.
Experience building a technical, customer-facing support team.
Experience in business development, account management or sales.
We kindly request that you only apply for this role if you are within the UTC-7 to UTC+2 time zones as we will not be able to consider your application otherwise.