Senior Business Development Manager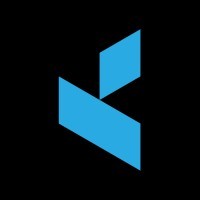 coherence
Sales & Business Development
Malmö, Sweden
Posted on Wednesday, October 26, 2022
Description
coherence is a tech startup in the games industry, working on leveling the playing field for multiplayer games. We are building a network engine and platform that allows any developer to easily create anything from a simple multiplayer game to a large, cloud-based virtual world.
We are looking for an experienced Business Development Manager to drive partnerships, and increase developer adoption and market awareness of coherence.
In this role, you will bring passion, curiosity and creativity in engaging with prospective customers across a variety of different industries - from gaming to consumer tech, digital media, and more.
You will develop and follow through customer acquisition strategies, including initiating and negotiating complex, high-impact deals. You will be integral in driving the adoption of the coherence tool set and services, in building trust with small and large development teams and in creating long-term business opportunities. Internally, you will be the "voice" of our market, helping us understand what our customers are looking for and inform business discussions and strategic decisions.
Our ideal candidate can draw from a wide range of experience, is well connected within the games industry, is a known presence at industry events and conferences, has a strong understanding of the tech industry in general, and our market and target audience specifically.


Responsibilities
Meet with game developers, attend conferences and industry events.
Identify and create opportunities for partnerships and sales through evaluating, prioritizing, and pursuing market opportunities.
Manage and grow coherence's customer base across gaming and non-gaming industries, maintaining existing relationships and establishing new ones.
Initiate and establish contacts with potential customers and develop them into mutually beneficial, sustainable relationships.
Conduct research to understand prospective customers needs, identify new markets and evaluate and refine coherence' value proposition.
Create pitch decks and presentation materials to present and promote the coherence platform to demonstrate the capabilities of the platform to potential customers, partners and investors.
Monitor industry trends to determine new opportunities and partnerships to develop.
Requirements
5+ years of professional experience working as a Business Development Manager in the software development sector.
Demonstrated track record of identifying and executing successful partnerships and deals.
Deep understanding of software development processes and technology trends, especially related to games and connected experiences.
Experience in building long-term commercial agreements that deal with ambiguities and dynamic business changes.
Excellent communication and negotiation skills.
Outstanding interpersonal skills and ability to build reports with prospective customers.
Bonus Points


We kindly request that you only apply for this role if you are within the UTC-7 to UTC+2 time zones as we will not be able to consider your application otherwise.