Business Development Executive (Talent Pool)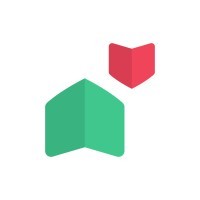 CreditBook
People & HR, Sales & Business Development
Karachi, Karachi City, Sindh, Pakistan · Lahore, Pakistan
Posted on Wednesday, June 1, 2022
Hi, we are CreditBook!
CreditBook is a customer-centric platform that has gained the trust of millions of micro-businesses across Pakistan in a matter of months. Our platform leverages technology to help these businesses digitize their operations. We are proud to be at the forefront of accelerating the digitization of small and medium-sized businesses across Pakistan.
Starting with a simple digital ledger to track credit and expenses, we are working towards building accessible finance for millions of underserved businesses in Pakistan. Our success has been backed by leading investors from around the world, including Tiger Global, Firstminute Capital, Quiet Capital, and Better Tomorrow Ventures. We are just getting started and looking to expand our team.
At CreditBook, we are always on the lookout for individuals driven by curiosity and hunger to build for the future. If you want to be part of a company that prioritizes impact and customer satisfaction, with a team that has a proven track record of success in Pakistan, UAE and Europe, we encourage you to apply today!
Please note that this is the opening for the general applicant pool and not an active position at CreditBook. Once vacancies arise we will be actively following-up with applications in this pool first.
Who are we looking for?
As a Business Development Executive at CreditBook, you'll be at the front lines, leading our ambitious and dynamic on-ground execution with experiments, new verticals and growing current products to build and scale one of the fastest growing B2B companies in MENAP.
How you'll make an impact
Actively collaborating with clients and suppliers.
Reviewing and documenting sales performance against defined KPIs.
Observing and carrying out sales processes.
Ensuring seamless client experience.
Managing suppliers to ensure sourcing at competitive prices and supply availability.
Identifying pain points of the client in current traditional system and running pilots for new initiatives.
Assisting in building out a network of clients and suppliers.
Assisting in building out a sales team to carry out the aforementioned tasks.
What we'd love to see
2+ years of demonstrated track record leading sales or development at a medium/large company
You are a self-starter with a bias to action, and you have the ability to manage complex projects with limited resources and competing priorities
User satisfaction is at the core of everything you do - empathy, understanding, and optimism to understand our users and help them succeed.
You love getting your hands dirty - being in the field, interacting with people, and are comfortable in a variety of environments
You are an ace at documentation - with the volume of requests/feedback, things need to be structured and streamlined for the entire organization to access and understand the treasure trove of information we gather on a daily basis
You can collaborate across multiple disciplines - data, marketing, operations, and sales.
You articulate clearly, having honed excellent interpersonal and communication skills. You can turn problems into stories that people want to care about.
You have a strong understanding of all aspects of the product development lifecycle.
You're fluent in English and Urdu, with excellent speaking and writing skills - regional languages are a huge plus.
You're comfortable conversing with our user base, both over the phone/computer as well as in person
Benefits & Compensation:
Competitive salary with health benefits
Internal and external Masterclasses from individuals at Facebook, Google, Pinterest, etc.
Become part of a multicultural team, spread across 3 continents.
We believe in a remote first culture. Work when you want, how you want -- onsite or remote or both!
If you're still nodding your head in agreement and this seems like a good fit, apply away— we're looking for you!