Head of Underwriting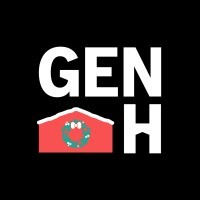 Generation Home
Administration
London, UK · Remote
Posted on Thursday, April 27, 2023
At Gen H, our mission is to give everyone the opportunity to become a homeowner. To achieve this, we're building a homebuying process that is simple, transparent and fair.
We are on a mission to transform the housing market: We're broadening access to homeownership for aspiring buyers, simplifying the home-buying process, and promoting our customers' financial wellbeing through the smarter management of their home finances. Backed by leading institutional & angel investors, we're set for an exceptional 2023.
The challenge is huge, and we are looking for people passionate about delivering fantastic customer outcomes. Working for Gen H means being ambitious in the standards you set for yourself, working with urgency, and owning the outcomes of your work. We expect our people to be humble and communicate openly and honestly with one another.
And that's where you come in:
We're on the lookout for an inspiring, innovative and technically brilliant Head of Underwriting to help shape the future of mortgage lending at Gen H, where managing risk is both an art and a science. Together, we'll push the boundaries of what's possible and redefine the mortgage experience for our customers.
To be a great fit for this role you'll be:
An accomplished and inspirational leader.

You'll have a strong track record in building and nurturing high performing teams in a highly technical, regulated environment. You're a natural-born leader who can lead and inspire your team, developing their skills, setting clear objectives, and ensuring they reach their full potential.

A risk management and mortgage lending whizz

. You'll know your PD from your LGD and EL, your CAMPARI from your canons, your red book from your AVM, and your UK Finance Mortgage Lender's handbook from your standard offer condition. You'll be a master of balancing risk and opportunity and will be our go-to expert for all things mortgage underwriting. Your deep understanding of lending regulations will ensure our underwriting processes are always compliant, ethical, and aligned with industry standards. You'll have owned and operated a high level lending mandate, with full policy exception discretion, and will understand the responsibilities that come with this both for you and your team.

A great communicator, influencer and general shape shifter.

This role plays a critical part in shaping our lending criteria, system development roadmap, processes and procedures. Your ability to Your great communication skills will allow you to articulate complex underwriting concepts in an accessible and engaging way, share information, educate and influence various stakeholders, from internal colleagues to external partners and investors.

An innovator and problem solver

.

Your passion for delivering excellence in everything you do will be unwavering. You're creative, resourceful and thrive in the face of challenges. As the Head of Underwriting, you'll be responsible for identifying areas of improvement, streamlining processes, and implementing innovative solutions that drive efficiency, improve control without hampering experience, and enhance our competitive edge.
Your mission is to:
Provide effective, first-line (of defence) credit risk management
Accountable for first line credit risk performance, ensuring that all cases written to book align to GenH and funder agreed limits. Ensure that you, personally, and your team, conduct comprehensive risk assessments, identifying emerging risks and opportunities in the ever-changing mortgage landscape

Provide mortgage lending subject matter expertise, acting as technical escalation point for both your team, and the wider organisation.

Embrace risk management over risk avoidance and champion a forward-thinking approach to risk management that aligns with our innovative culture and values

Proactively implement actions to manage and mitigate risks, ensuring a healthy balance between opportunity and exposure

Contribute to the shaping and refinement of lending criteria, processes and procedures in line with evolving industry trends, best practices, and regulatory changes

Leverage data-driven insights and advanced analytics to inform decision-making, enhance our risk management capabilities, and drive targeted and meaningful action to support our goals.
Lead, inspire and develop a high performing operation
Define and manage key performance indicators (KPIs) to effectively track and measure what great underwriting performance looks like.

Regularly review and report on underwriting performance, providing insights and recommendations to support data-driven decision-making and strategic planning

Build, nurture and scale a high performing, and expert team - making sure you have the right people, with the right skills at the right time to meet operational demands.

Maintain an ethos of quality, service and personal excellence within the team and create a positive learning environment and cultivate a culture of continuous learning and improvement, encouraging open communication, feedback, and knowledge-sharing among team members.

Manage results of team peer-to-peer, independent or external quality assessments or other quality identifiers (e.g. NPS feedback, complaints), identifying training needs and/or mandate amendments (up or down) as a result

Identify areas where additional training or skill development may be beneficial for the team's overall performance and growth, and implement.

Build, nurture, and maintain strong cross-functional relationships with key stakeholders from product, sales, operations, commercial, legal, and other departments to ensure seamless collaboration and alignment on business objectives.
Ensure your team are operating in control, and driving great service and value every day
Establish, monitor, and maintain service level agreements (SLAs), performance metrics, and quality standards for your team.

Accurately model and forecast your team's resource requirements against wider business plans to ensure that your team has the right people, with the right skills at the right time.

Oversee supplier governance and control by managing relationships with third-party vendors, Collaborate with cross-functional teams to continuously improve service delivery processes, supplier performance, and risk management, while identifying opportunities for cost optimisation and value creation. This will include conducting regular reviews, and ensuring compliance with contractual obligations and industry regulations

Ensure the underwriting function is operating in control, identify and log risks and issues and implement and maintain the team Risk & Control Self-Assessment (RCSA), critical business process and other operational continuity documentation. .
Constantly pursue excellence:
Collaborate with cross-functional teams to develop and implement new processes, tools, and strategies that drive efficiency, enhance risk management, and support the bank's growth objectives.

Foster a culture of open communication and continuous learning within the underwriting team, encouraging the exchange of ideas and best practices to drive ongoing improvement and adaptability.

Support the underwriting team through periods of change by keeping them informed, providing guidance, and addressing concerns to ensure a smooth transition and maintain team morale.
What we have to offer
Salary: up to £90,000 based on experience
Meaningful Equity
Remote work (ideally with two days a month in our London office)
£1,000 annual training budget
Private Health Care with Vitality
Enhanced maternity leave
Mental wellbeing support: access therapy and mental health sessions
25 days of holiday plus bank holidays
Regular Lunch and Learns
Cycle to Work Scheme
£300 Annual contributions on your behalf to Beam, a charity providing re-skilling for people affected by homelessness
We want everyone to become a homeowner. To achieve this mission, we are committed to building a diverse and inclusive team. We would love to hear from mission-driven candidates from diverse backgrounds who want revolutionise home-buying and who can demonstrate they have the skills and experience required for this role, so please do reach out! Read more about why we value diversity in our careers page.
Some final guidelines:
Please let us know if you need a reasonable accommodation during the application or interview process.
Please note that we only accept applications coming through our platform. We don't receive CVs or Cover Letters by email or LinkedIn messaging.