Product Marketeer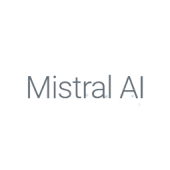 Mistral AI
Marketing & Communications, Product
London, UK · Paris, France
Posted on Wednesday, September 6, 2023
Role Summary:
As our very first Product Marketeer, you will play a pivotal role in bringing our cutting-edge open-source large language models to market. Your unique skill set will blend technical understanding with the ability to communicate benefits and features to both technical and business-focused audiences.
Key Responsibilities:
Content Creation:
Develop compelling content that effectively communicates the value proposition and technical advantages of our solutions. Examples include
Website content, targeted toward developers and business people.
Craft insightful and persuasive presentation slides tailored for diverse audiences.
Design and maintain a robust 'battle card' to equip sales and technical teams with essential information, responses, and tactics for potential customer inquiries.
Market Intelligence:
Research and stay updated on industry trends, competitor products, and emerging technologies.
Collaborate with the product team to ensure marketing strategies align with product enhancements and launches.
Stakeholder Collaboration:
Work closely with sales, technical, and product teams to ensure consistency in messaging and positioning across all channels.
Support the training of internal teams on the product's unique selling points, advantages, and potential applications.
Feedback Loop:
Collect and analyse feedback from customers, partners, and the market to inform product improvements and marketing strategies.
Event Support:
Attend and organise industry events, webinars, and conferences, representing the brand and product.
Assist in preparing materials and content for event participation.
Required Qualifications:
3+ years of experience in product marketing in the tech or software industry.
Strong written and verbal communication skills in English (native), and ideally French
Ability to translate complex technical concepts into clear, jargon-free content for diverse audiences.
Familiarity with cloud computing concepts.
Experience with content creation tools and platforms.
Preferred Qualifications:
Experience marketing open-source products, or b2b SaaS product
Eye for beauty and very appealing designs
Understanding of machine learning, specifically generative models.
Demonstrated ability to collaborate with cross-functional teams.
What We Offer:
Ability to shape the exciting journey of AI and be part of the very early days of one of Europe's hottest startup
A fun, young, multicultural team and collaborative work environment — based in Paris and London
Competitive salary and bonus structure
Comprehensive benefits package
Opportunities for professional growth and development
About Mistral AI
Mistral AI is a European company training large generative models for providing them to the industry. It releases the technology in a fully transparent way; a significant part of its IP is shared with permissive open-source software: Mistral AI intends to be a technical leader in the open-source generative AI community.
We're a team of 18 people, mostly composed of seasoned researchers and engineers in the field of AI. We like to work hard and to be at the edge of science. We are creative, low-ego, team-spirited, and have all been passionate about AI for years. We hire people that foster in competitive environments because they find them more fun to work in. We hire passionate women and men from all over the world.
Requirements
We hire people, not resume: your knowledge and throughput in designing and training language models should simply put you in position to join a highly competitive environment, with a very exigent team, that aims for shipping products at the edge of science.