People Operations Coordinator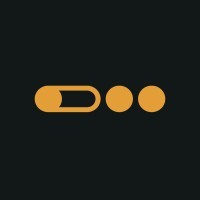 Phaidra
Administration, People & HR, Operations
Remote
Posted on Saturday, May 20, 2023
About Phaidra
Phaidra is building the future of industrial automation.
The world today is filled with static, monolithic infrastructure. Factories, power plants, buildings, etc. operate the same they've operated for decades — because the controls programming is hard-coded. Thousands of lines of rules and heuristics that define how the machines interact with each other. The result of all this hard-coding is that facilities are frozen in time, unable to adapt to their environment while their performance slowly degrades.
Phaidra creates AI-powered control systems for the industrial sector, enabling industrial facilities to automatically learn and improve over time. Specifically:
We use reinforcement learning algorithms to provide this intelligence, converting raw sensor data into high-value actions and decisions.

We focus on industrial applications, which tend to be well-sensorized with measurable KPIs — perfect for reinforcement learning.
We enable domain experts (our users) to configure the AI control systems (i.e. agents) without writing code. They define what they want their AI agents to do, and we do it for them.
Our team has a track record of applying AI to some of the toughest problems. From achieving superhuman performance with DeepMind's AlphaGo, to reducing the energy required to cool Google's Data Centers by 40%, we deeply understand AI and how to apply it in production for massive impact.
Phaidra is based in the USA but 100% remote; we do not have a physical office. We hire employees internationally with the help of our partner, OysterHR. Our team is currently located throughout the USA, Canada, UK, Norway, Italy, Portugal, and India.
**Please only apply to one opening. If you are a better fit for another opening, our team will move your application. Candidates who apply to multiple openings will not be considered.**
Who You Are
You're a self-starter and you're comfortable with the unknown and understand that startup life means that you're going to be wearing multiple hats. You're agile, accountable, curious, and obsessed with improvement, both in yourself and in others. You like a challenge, aren't afraid to fail and learn from your missteps and are excited to help build a world-class company from the ground up.
As a People Operations Coordinator, you will join Phaidra's Operations team and assist with people operations processes and occasional operations-related tasks. You must be highly disciplined and organized to succeed in our results-based environment. This is an exciting opportunity with many different potential career paths (we like to promote from within!) The job title and responsibilities may vary slightly with the new team member's previous experience and background; this would be discussed during the interview process.
Please note that we are a fully distributed company, and team time zones vary widely. While Phaidra is an asynchronous-first company, the Operations team is currently located within North America and meets daily. We are seeking a team member located within one of the following countries: United States, Canada, or the United Kingdom.
Responsibilities
Coordinating talent acquisition efforts with hiring managers by researching external job boards, holding meetings with recruiters, and assisting with the creation of interview processes and documentation.
Publishing job posts on our applicant tracking system (Greenhouse) and maintaining pipeline accuracy.
Facilitating scheduling and logistics for candidate interviews and exercises.
Working with external vendors (EORs and third-party payroll providers) in hiring, onboarding, and payroll in a timely and accurate manner.
Assisting with onboarding new team members and offboarding departing team members.
Researching new ways to improve our systems or processes.
Conducting reviews for our benefit stipend expense submissions.
Entering PTO records into our HRIS.
Supporting the Operations team by participating in special projects such as DEI and recruitment initiatives.
In your first 30 days…
You will be immersed in an onboarding program that introduces you to Phaidra and our product.
You will spend time in Operations and People Ops, learning how the departments operate, interact, and approach problems.
You will be introduced to everyone you will need to know in order to be successful in your role.
You will meet with various team members across the company.
You will identify any gaps in Operations and People Ops documentation and fill them.
In your first 60 days…
You will have a solid understanding of what Phaidra does and how we do it.
You will have met with team members across Phaidra and started building relationships that help you match recommendations for process or policy updates to our culture.
You will have taken ownership of at least one part of the hiring process.
You will have identified two or three key areas of interest and have begun building roadmaps on how to improve them.
In your first 90 days…
You will have been fully integrated in the team and with team members across the company. You will have set regular meetings with other departments to check in and work cross-functionally.
You will be familiar with all of Phaidra's People Ops vendors.
You will have taken ownership of local recruitment.
You will have formulated the roadmaps and strategies for your key areas of focus.
You will have started to consider scalability in every proposed solution.
You will have started to contribute to knowledge sharing throughout Phaidra.
Key Qualifications
Minimum of 2+ years of people operations/human resources experience
Experience with some of the following: talent acquisition, onboarding, employers of record, direct employment contracts, payroll, benefits, and legal compliance
Experience with an ATS (we use Greenhouse), HRIS (we use Rippling), and Google Workspace is required
Excellent verbal and written communication in English, including strong active listening skills
Excellent organizational skill and high attention to detail
High degree of critical thinking skills
Strong interpersonal abilities
Able to work well asynchronously and independently with a low level of direction
Able to use external resources appropriately
Demonstrative of Phaidra's values - transparency, collaboration, operational excellence, ownership, and empathy
Preferred Skills & Experience
Experience creating and maintaining international entities
Startup experience
Remote, globally distributed workforce experience
US- or UK-specific human resources experience
Experience using scrum and agile methodologies
Experience with Notion and Slack
Salary Range
USA: $63,000 - $87,550
Canada: CA$73,425 - CA$94,000
UK: £45,950 - £63,855
This position includes equity.
General Interview Process
All of our interviews are held via Google Meet, and an active camera connection is required.
Initial screening interview with a People Operations team member (30-45 minutes) to meet you, learn more about your background, and discuss what you are looking for in a new position.
Teammate interview with another Operations team member (30-45 minutes) for you to get a better feel for our team and to provide an additional opportunity to ask us questions.
Take home assignment (maximum 1 hour) to gain an understanding of how you think and would approach the many problems that our department navigates. Our team will review your submission and provide you with feedback. If we decide to move forward, you will be invited to continue with the final interviews.
Hiring manager interview with Phaidra's Head of Operations & People (1 hour) that will involve a discussion around your take home assignment answers, questions relating to communication and collaboration, and a deeper dive into the Operations team's responsibilities and the growth trajectory of Phaidra and your role/career.
Culture fit interview with Phaidra's co-founders (30 minutes) to ensure that you will fit Phaidra and Phaidra will fit you.
Benefits & Perks
Fast-paced and team-oriented environment where you will be instrumental in the direction of the company.
Phaidra is a 100% remote company with a digital nomad policy.
Competitive compensation & equity with an early exercise option.
Outsized responsibilities & professional development.
Training is foundational; functional, customer immersion, and development training.
Medical, dental, and vision insurance (exact benefits vary by region).
Unlimited paid time off, with a minimum of 20 days off per year requirement.
Paid parental leave (exact benefits vary by region).
Home office setup stipend and company MacBook.
Monthly internet reimbursement.
On being Remote
We are thoughtful about remote collaboration. We look to the pioneers - like Gitlab - for inspiration and best practices to create a stellar remote work environment. We have a documentation-first culture and actively practice asynchronous communication in everything we do. Our team stays connected through tools like Slack and video chat. Most teams meet daily, and we have dedicated all-hands meetings bi-weekly to build strong relationships. We hold virtual team building events once per month - and even hold virtual socials to watch rocket launches! We have a yearly in-person, all-company summit in locations like Seattle, Athens, Goa, and Barcelona.
Equal Opportunity Employment
E-Verify Notice
Phaidra participates in E-Verify, an employment authorization database provided through the U.S. Department of Homeland Security (DHS) and Social Security Administration (SSA). As required by law, we will provide the SSA and, if necessary, the DHS, with information from each new employee's Form I-9 to confirm work authorization for those residing in the United States.
Additional information about E-Verify can be found here.
#LI-Remote
WE DO NOT ACCEPT APPLICATIONS FROM RECRUITERS.