Enterprise Client Strategist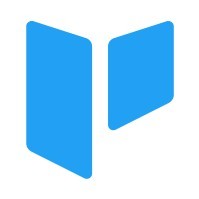 Protex AI
Boston, MA, USA · Remote
Posted on Tuesday, August 29, 2023
‍Your responsibilities in this role include:
Nurturing Strategic Partnerships: Cultivate and maintain strong relationships with key executive stakeholders to understand their business objectives and align our solutions to drive value and growth.
Product Adoption and Expansion: Collaborate closely with individual users to ensure optimal product adoption, expansion, and utilization, driving customer satisfaction and retention.
Process Definition: Play an active role in defining and refining client success processes, ensuring efficient workflow management, and contributing to the overall enhancement of our client-centric strategies.
Owning and Executing Best Practices: Communicate and execute best practices in client workflow management, as well as share insights to ensure clients maximize the value of our solutions within their operations.
Resource Management: Oversee the allocation of resources to meet client needs effectively, ensuring successful implementation, training, and support.
Proactive Issue Resolution: Identify potential issues and bottlenecks and proactively address them to ensure seamless client experiences, fostering long-term relationships.
Leveraging Data-Driven Insights: Utilize data analytics to provide clients with valuable insights, recommendations, and regular performance reviews to showcase value and identify growth opportunities.
Collaborative Approach: Work closely with cross-functional teams, including sales, product, and technical services, to provide comprehensive support and solutions to clients.
And ideally, you have/are:
Proven track record in client success or account management within a SaaS or technology-driven environment.
Strong experience interacting confidently at both executive and end-user levels.
Excellent communication, negotiation, and presentation skills.
Ability to analyze data and provide data-driven insights to clients.
Detail-oriented with strong organizational and project management skills.
Demonstrated ability to define processes and execute best practices.
Resourceful, adaptable, and able to thrive in a fast-paced startup environment.
Prior experience in enterprise-level client engagement is preferred.
Protex AI is an inclusive and equal opportunities employer. We are committed to creating an equitable workplace for everyone regardless of gender, civil status, family status, sexual orientation, religion, age, disability, education level, or race.
‍