Administrative Assistant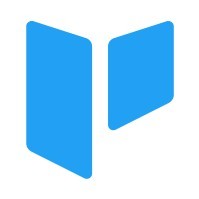 Protex AI
Administration, Education
Dublin, Ireland · Remote
Posted on Thursday, November 9, 2023
In this role, you will:
Provide Comprehensive Support: Seamlessly manage calendars, schedule meetings, handle travel arrangements and assist with the executive team's day-to-day activities.
Event Coordination: Oversee the organization and execution of company events, workshops, and team-building activities.
Office Management: Oversee daily operations, maintain merch and office supplies inventory, coordinate space utilization, and ensure a productive and organized work environment for all team members.
Document Management: Prepare, edit, and organize important documents, presentations, and reports.
Onboarding Support: Assist with the onboarding of employees, clients and partners by managing invoices, contracts, and payroll processes, and coordinating effectively with relevant vendors.
Drive Communication: Act as a communication bridge between departments, ensuring clarity and cohesion across all levels of the organization.
Optimize Processes: Continually seek ways to improve operational efficiency, from automating tasks to streamlining communication channels.
And ideally, you have/are:
Motivated: some experience in an executive support or operations role, preferably in a startup environment or a related education.
Technologically Savvy: Proficient with modern office tools and software like Google Workspace, Notion, MS Teams and Slack.
Adaptable: Comfortable with the dynamic nature of startups and able to pivot quickly in response to changing priorities.
Organized: An innate ability to prioritize, multitask, and handle a variety of tasks simultaneously in a fast-paced setting.
A Communicator: Exceptional verbal and written communication skills with the ability to articulate ideas clearly.
Confidential & Trustworthy: Understand the importance of discretion and maintain confidentiality in all sensitive matters.
Team Player: Collaborative in nature, willing to both lead and follow, and always putting the team's needs first.
Benefits include:
Company Macbook Pro & Company Swag 🤙
Participation in Employee Share Option Programme 📈
Company Events Bi-monthly 🥳
Pension Scheme 🧑🏾‍🦳👨🏽‍🦳
Health Insurance & Wellbeing Allowance ❤️
Truly Unlimited Holidays 🏝
Nomad Working for 20 Days ✈️
Offices in Limerick, Dublin and Hybrid Working Environment (minimum 3 days in Castle St, Dublin Office per week) ⛑
Protex AI is an inclusive and equal opportunities employer. We are committed to creating an equitable workplace for everyone regardless of gender, civil status, family status, sexual orientation, religion, age, disability, education level, or race.