Stage Assistant Influence H/F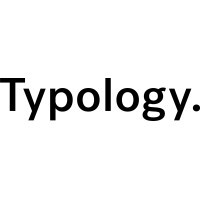 Typology
Paris, France
Posted on Thursday, October 6, 2022
Typology is the first skincare brand launched by Good Brands, an ambitious project to build a new generation of digital first consumer brands. Founded in. 2019 by serial entrepreneur Ning Li, Typology became the #1 selling skincare brand online in France and operates also in the UK, Germany and the USA.
----
Mission
Notre équipe Presse et Influence est en pleine croissance. Nous ouvrons un stage en tant qu'assistant influence pour étoffer nos collaborations paid et organiques.
Le stage est à pourvoir immédiatement pour une durée entre 5 et 6 mois.
MISSIONS
Assister le département communication dans le développement d'une stratégie de marketing d'influence en France et en Belgique
Engager et mener des conversations avec : Experts beauté, influenceurs et blogueurs
Gérer les campagnes alignées sur la stratégie d'influence : envoyer des produits, suivre les livraisons, analyser et comparer le succès et la performance de nos campagnes et activations (avec les outils d'influence : création de campagnes, suivi de l'état d'avancement, reporting, classification des influenceurs).
Suivre, analyser et comparer le succès et la performance de nos campagnes et activations (quantitatif et qualitatif)
Contribuer au référencement et à l'inscription de nouveaux profils de leaders d'opinion pour nos marchés
Suivre en permanence les meilleures pratiques du marketing d'influence et analyser les performances de nos concurrents.
COMPETENCES CLES
Vous suivez une formation en marketing/communication et un fort intérêt pour le digital et les cosmétiques.
Vous avez idéalement une première expérience significative en communication et/ou marketing d'influence, en agence ou chez l'annonceur.
Vous avez une excellente connaissance des influenceurs et des plateformes associées, notamment Instagram, YouTube, TikTok
Maîtrise du français et de l'anglais
-----
- Diversity is the engine of our innovation. We build a culture where difference is valued. These are the principles that guide the way we build our teams, train our leaders, and create a business that's right for everyone who's a part of it.
- We consider our board members to be full team members. The board is currently made up of Ning Li and Rodolphe Menegaux. Observer members are Jeremy Uzan and Marc Simoncini.