Procurement & Supply Chain Assistant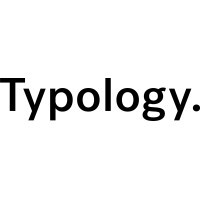 Typology
Operations
Paris, France
Posted on Thursday, December 8, 2022
Typology is the first skincare brand launched by Good Brands, an ambitious project to build a new generation of digital first consumer brands. Founded in. 2019 by serial entrepreneur Ning Li, Typology became the #1 selling skincare brand online in France and operates also in the UK, Germany and the USA.
----
Typology has an incredible growth in its first and domestic market - France - and is accelerating in its cross border expansion. In this context your mission will be to be at the heart of the Ops team to ensure that products are always available for the end customer, with a perfect level of quality & service.
OUTCOMES
End-to-end monitoring of packaging material / raw material / finished goods orders
Participation in the elaboration of the supply related forecasts
Stock monitoring to avoid shortages
Monitoring of partners performance: shortages & waste
Preparation of analysis to support suppliers discussions (regular meetings, litigations, annual renegotiations)
Stock valuation with finance team
Control of delivery notes and associated invoicing
Management of non-conformities
SPECIFIC SKILLS
A first experience specialized in Operations, Supply Chain, Procurement
Efficiency & results driven: able to track and challenge continuously operational KPIs and to identify efficiency improvement opportunities
Autonomy: enjoy working independently with support from the manager whenever needed
Talented in "languages": able to work closely with the whole team and diversified professions (product team, finance, communication, international), and with suppliers & partners
Attention to details: high level of precision in your daily tasks
Analytical and forecasting skills; understanding the business needs and their impact on supply planning
-----
- Diversity is the engine of our innovation. We build a culture where difference is valued. These are the principles that guide the way we build our teams, train our leaders, and create a business that's right for everyone who's a part of it.
- We consider our board members to be full team members. The board is currently made up of Ning Li and Rodolphe Menegaux. Observer members are Jeremy Uzan and Marc Simoncini.