Personal Assistant to the founder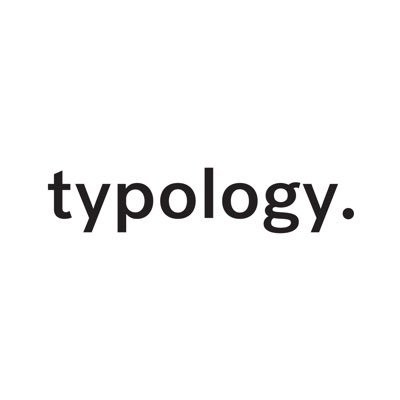 Typology
Paris, France
Posted on Saturday, April 22, 2023
Typology is the first skincare brand launched by Good Brands, an ambitious project to build a new generation of digital first consumer brands. Founded in. 2019 by serial entrepreneur Ning Li, Typology became the #1 selling skincare brand online in France and operates also in the UK, Germany and the USA.
----
We are looking for Personal Assistant to the founder of Typology.
The role entails working closely with the founder to assist his administrative and personal tasks, and also ensuring the office of Typology is running smoothly and reflects the brand. The opening will be part of the People-Ops-Finance team.
A full time, in-person role based in our Paris office (not compatible with remote).
Tasks and responsabilities
Personal assistance to the founder
Managing the founder's schedule and calendar; coordinating travel arrangements, making reservations
Providing administrative support and running personal errands as needed
Paying bills and managing confidential contract signatures and accounting on behalf of the founder
Handling correspondance and email inboxes at times of need
Ad hoc special projects depending on the business needs (talents out reach, innovation benchmarking)
Real estate (showrooms etc) prospecting and construction follow-up
Smooth running of the office & Reception
Reception: Welcoming office visitors, candidates, new employees, partners, investors; collecting office deliveries & be responsible for the phone & interphone
Office : With the help of an office and cleaning service supply company, ensure that the office, the terrasse is tidy and spotless to reflect on the brand
Ordering and managing supplies inventory and replenishment orders (computers, snacks, coffee, fresh drinks, machines..), managing service providers (cleaners, gardeners ...), dealing with punctual technical issues (electricity, plumbing, air conditioning...), Ensuring all office equipment is working properly
On-boarding and off-boarding of employees, managing employee access for software including Slack, Google workplace, etc.
Event organisations
Organise regular internal events for employees (barbecue, welcome/fare well drinks, offsites), and also supporting ad hoc external facing events with our communication team
Skills and behavior requirements
Strong organizational skills: should be highly organized and able to keep track of multiple tasks and priorities.
Excellent communication skills: essential for a PA to effectively liaise with the founder and other stakeholders in the organization. This includes strong writing and verbal skills.
Flexibility and tasks orientation: the ability to focus on and complete some times small, mundane, and often tedious tasks that are essential to keeping the founder and the organization running smoothly. It requires a willingness to perform various types of tasks, no matter how small or seemingly insignificant. This might include things like making coffee, running errands, or organizing files.
A caring demeanor: someone who is compassionate, empathetic, and attentive to the needs of others, which is an essential quality that to anticipate and meeting the needs of the founder and create a positive and welcoming environment within the workplace.
Proactive problem-solving abilities: be able to anticipate potential problems and take steps to address them before they become bigger issues, resourceful and able to find solutions to problems, even when resources are limited.
Attention to detail: An a keen eye for detail - be that for an office space or for a document
Positive attitude: should be approachable and have a positive attitude, even when working under pressure or in challenging circumstances.
Time management skills: should be able to prioritize tasks effectively and manage their time efficiently to ensure that deadlines are met.
Trustworthiness & Discretion: be reliable and trustworthy, with a strong work ethic and because of the access to often confidential and sensitive information. The person should be able to handle this information with discretion and professionalism.
-----
- Diversity is the engine of our innovation. We build a culture where difference is valued. These are the principles that guide the way we build our teams, train our leaders, and create a business that's right for everyone who's a part of it.
- We consider our board members to be full team members. The board is currently made up of Ning Li and Rodolphe Menegaux. Observer members are Jeremy Uzan and Marc Simoncini.