Alternance en Communication Scientifique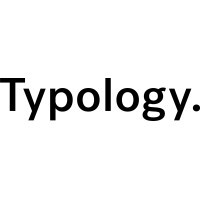 Typology
Paris, France
Posted on Thursday, June 22, 2023
Typology is the first skincare brand launched by Good Brands, an ambitious project to build a new generation of digital first consumer brands. Founded in. 2019 by serial entrepreneur Ning Li, Typology became the #1 selling skincare brand online in France and operates also in the UK, Germany and the USA.
----
MISSION:
Typology s'est lancé le défi de devenir une référence en matière d'information sur les soins de la peau et la beauté pour le grand public. Nous souhaitons apporter des réponses claires et de qualité aux différentes problématiques de la peau par le biais d'articles. Notre objectif est de publier un contenu de qualité, informatif, scientifique et compréhensible par le grand public.
Le contrat d'alternance de Rédaction Scientifique doit commencer en Septembre 2023 pour une durée d'un an.
MISSIONS
MISSIONS MAJEURES
Rédiger des articles scientifiques pour notre blog typology.com/carnet
Vérifier le contenu et le contexte scientifique (la véracité des informations) de chaque article traité par des rédacteurs externes.
Faire de la veille bibliographique pour la préparation des articles scientifiques.
MISSIONS MINEURES
Apporter un support dans l'évaluation des effets indésirables constatés lors de l'utilisation des produits cosmétiques (cosmétovigilance).
Contrôler la qualité et la conformité des produits cosmétiques en fin de processus de production, en termes de formulation et d'emballage, afin qu'ils répondent aux normes dans le but de réduire les risques d'omissions et de détériorations.
COMPETENCES
Formation supérieure avec minimum 3 ans d'études supérieures dans le domaine scientifique (pharmacie, chimie, biologie, etc.).
Très bonne maîtrise du français, écrit et oral.
Orthographe irréprochable.
Capacité à simplifier les concepts scientifiques et à les rendre compréhensibles pour le grand public.
Intérêt pour le secteur des cosmétiques.
Avoir un esprit de synthèse.
Connaissances en biologie de la peau et/ou en dermatologie.
-----
- Diversity is the engine of our innovation. We build a culture where difference is valued. These are the principles that guide the way we build our teams, train our leaders, and create a business that's right for everyone who's a part of it.
- We consider our board members to be full team members. The board is currently made up of Ning Li and Rodolphe Menegaux. Observer members are Jeremy Uzan and Marc Simoncini.