Acquisition Manager (English speaking)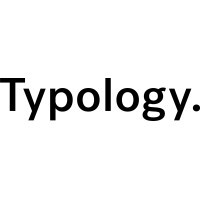 Typology
Paris, France
Posted on Tuesday, July 11, 2023
Typology is the first skincare brand launched by Good Brands, an ambitious project to build a new generation of digital first consumer brands. Founded in. 2019 by serial entrepreneur Ning Li, Typology became the #1 selling skincare brand online in France and operates also in the UK, Germany and the USA.
----
MISSION
Reporting directly to the Head of US Market, Your mission as US Acquisition Manager is to grow Typology's digital brand awareness in the US market by leveraging central ressources in order grow US revenue aggressively in the coming years.
OUTCOMES
Sales : Grow the US region revenue by 200% in 2023 and 2024
Manage our acquisition channels: Meta (Facebook & Instagram) ads, Google Ads, and also: YouTube, Pinterest, TikTok, Snapchat, and any other relevant channel.
Deliver the best possible mix between the channels and the best execution on each platform.
Brief the creative team (copywriter & artistic director) to receive creatives that match your monthly needs.
Ensure we respect the tone of the brand in our ads, in collaboration with the product team and with the communication team.
SPECIFIC SKILLS
Social Media Advertising: Proficient use of Facebook ads, Tiktok Advertising, etc.
Search Advertising: Experience setting up, monitoring and optimizing Google Ads, Bing and other channels.
At least one first full time experience required in an agency or for a brand, 1-2 years, with an online budget > 5M€ per year.
Analytical intellect:Able to read data and make sense of the data in order to generate actionable insights
Market Knowledge:understand the American consumer and their skincare, makeup and cosmetic needs. Ability to interpret and predict trends in beauty or cosmetic markets.
Knowledge in digital advertising Channels: in-depth understanding of the performance channels such as social media advertising, SEO, CRM, emailing, referral and affiliation programs etc.
Digital fluency : Thorough understanding of conversion metrics and web analytics (CPM, CPC, ROAS, conversion rates)
Customer-first mindset:Have customers at heart; have a good intuition of what sells, what doesn't sell when it comes to product proposition, to copywriting, and advertising.
Fluent level in English proficient in English and have a great understanding of the US, ability to review and challenge work done by a copywriter.
-----
- Diversity is the engine of our innovation. We build a culture where difference is valued. These are the principles that guide the way we build our teams, train our leaders, and create a business that's right for everyone who's a part of it.
- We consider our board members to be full team members. The board is currently made up of Ning Li and Rodolphe Menegaux. Observer members are Jeremy Uzan and Marc Simoncini.