Engineering Director - Embodied AI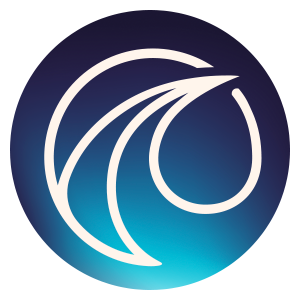 Wayve
Software Engineering, Data Science
London, UK
Posted on Tuesday, July 4, 2023
Who are we?
Our team is the first in the world to use autonomous vehicles on public roads using end-to-end deep learning. With our multi-national world-class technical team, we're building things differently.
We don't think it's scalable to tell an algorithm how to drive through hand-coded rules and expensive HD maps. Instead, we believe that using experience and data will allow our algorithms to be more intelligent: capable of easily adapting to new environments. Our aim is to be the future of self-driving cars: the first to deploy in 100 cities across the world bringing autonomy to everyone, everywhere.
The impact you will have
Wayve is developing next-generation autonomous driving technology, to enable autonomous transportation services. We are partnering with two of the UK's biggest online grocery delivery fleets to trial live operations of our self-driving technology on public roads.
As Director of Engineering you will manage the Embodied AI group within our Software Engineering organisation. You will report to the VP of Software who reports to the CEO. There are four software groups:
Cloud Infrastructure (data and ML training infra)

Onboard Software (the car computer system software)

Embodied AI Products

(the AI+Robotics autonomy software and data)

Product Delivery (the experimentation and product delivery workflows)
The Embodied AI group is closest to the business within the Software organisation. You get to work directly with business leadership and industry partners, and help shape our products. It is a Product Development role working closely with a separate Research Team that provides step improvements in model performance/safety.
The role is on the critical path to the financial success of the business. You are responsible for taking promising prototype AI models and delivering an autonomous vehicle capability roadmap with production-level quality. This includes collecting, filtering and selecting the most relevant training data; and then training, tuning, debugging production models, as well as developing the Robotics software stack. The technology will need to be proved in multiple geographical areas, working with a separate Operations team.
You will need to grow the team from 10 to 25 engineers the first 6 to 12 months with potential for significant growth thereafter. You are expected to establish solid ML practices from the start and to attract technical leadership. You will lead two teams to start with: Robotics (established, needs to grow) and Production Model and Data (in bootstrap phase, you need to build it up).
You will set the technical direction in your area and ensure that deliverables align with company objectives. You will provide leadership and guidance to each of the Engineering Managers that work within your area. You will steer the teams and coordinate with others across Wayve. You will work with leaders across the company to ensure career growth for your teams.
This means you will:
Define and own the technical vision, strategy and metrics for your area, ensuring its teams and the rest of Wayve are aligned.

Framing autonomous driving as a problem that can be solved by data. Building a massive-scale fleet learning platform and neural network capable of learning generalised, robust driving intelligence from experience.

Using our fleet and compute resources, demonstrate that this system can learn to adapt to different vehicles and cities.

Partner with the senior leadership team to maintain a culture of impact, performance, and health.

Build technical capabilities across the division and develop talented engineers as Wayve grows. Build resilient and reliable systems, teams and individuals.

Work closely with team members to develop career plans and growth trajectories based on each individual's strengths and weaknesses and their own aspirations.
You will be essential to Wayve's mission, deeply enjoy what you do, take immense pride in being a part of something big, and love pushing the boundaries of what's possible.
This role will be based at our headquarters near King's Cross in London.
What you'll bring to Wayve
Essential
Overall: You have already delivered high-tech products that rely on complex AI models.

Management: 2+ years of leading teams of 50+ engineers at large companies or 25+ at startups.

Execution skills: resource allocation, program planning and execution.

Domain skills: experience training models used in production.

Engineering skills: code development practices, testing, serviceability.

Product delivery skills: roadmap articulation, interface with leadership & business functions.

Education: BS or MS in Computer Science, Engineering, or similar experience.
Desirable
Experience with successful transfer from Research to Product.

Industry experience in Robotics.

Industry experience with Computer Vision with real-world product impact.

Experience with cloud platforms, databases, large scale data pipelines.
This is our ideal candidate, but by no means the only candidate; we all have different strengths. If you don't match 100% but believe you could do the job well, we would love to hear from you.
Our offer
Competitive compensation and significant upside potential as a well funded series B startup.

Immersion in a team of world-class researchers, engineers and entrepreneurs.

Opportunity to shape the future of autonomous driving, a real world breakthrough technology.

On-site chef and bar, fun socials, workplace nursery scheme, comprehensive private health insurance.

Help relocating/travelling to London, with visa sponsorship.

Flexible working hours - we trust you to do your job well, at times that suit you and your team.


Wayve is built by people from all walks of life. We believe that it is our differences that make us stronger, and our unique perspectives and backgrounds that allow us to build something different. We are proud to be an equal opportunities workplace, where we don't just embrace diversity but nurture it - so that we all thrive and grow.