Software Engineer - Full Stack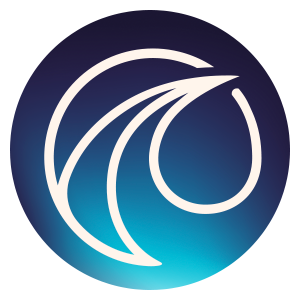 Wayve
Software Engineering
London, UK
Posted on Wednesday, July 19, 2023
Who we are
Our team is the first in the world to use autonomous vehicles on public roads using end-to-end deep learning, computer vision and reinforcement learning. Leveraging our multi-national world-class research team, we're focusing on using less data to learn more intelligent algorithms to bring autonomy for everyone, everywhere. We aim to be the future of self-driving cars, not vehicles that are told how to drive through hand-coded rules and maps, but ones that learn from experience and data.
Where you will have an impact
We're looking for bold, talented and creative people to join our journey in developing next-generation autonomous vehicles. We're a growing start-up, building our first cohort of engineers and you can be at the heart of this!
In line with our vision, we need to be able to manage our fleet, visualise our huge data sets, build the tools that are enabling our cars and our researchers. That's where you come in!
You will contribute as a full stack developer helping us build web applications and cloud infrastructure for our in-vehicle interface, internal AI research platform and data collection devices
What you will bring to Wayve
Essential
Experience with one of the front end programming languages i.e. TypeScript, JavaScript, React (or Angular/Vue)
Passionate about writing clean, robust and maintainable code
Advocate for improving reliability, observability and operability of systems
You have excellent communication skills
Desirable
Some experience in large scale distributed systems
Some experience working with cloud infrastructure and containerisation technologies
Some experience in data visualisation
Some experience in deploying web applications
What we offer you
Competitive compensation with salary and equity
Immersion in a team of world-class researchers, engineers and entrepreneurs
A position to shape the future of autonomous driving and to tackle the biggest challenges of our time
Benefits such as an onsite chef, workplace nursery scheme, private health insurance, therapy, daily yoga, onsite bar, large social budgets, unlimited L&D requests, enhanced parental leave, and more!
This is a full-time role based in our office in King's Cross. If your role is possible to do remotely we support flexible working, including working for up to 2 weeks from anywhere in the world. We trust you to know what works best for your team and projects and ask that you have a healthy presence that enables the right meetings to happen in person and strong relationships to be built.
Wayve is built by people from all walks of life. We believe that it is our differences that make us stronger and our unique perspectives and backgrounds that allow us to build something different. We are proud to be an equal opportunities workplace, where we don't just embrace diversity but nurture it - so that we all thrive and grow.