Platform Engineer, SecDevOps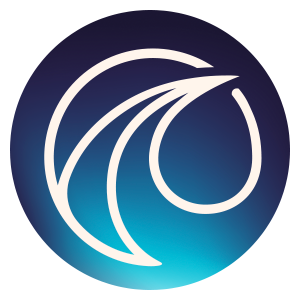 Wayve
Software Engineering
London, UK
Posted on Friday, September 8, 2023
Who we are
We're building artificial intelligence capable of complex driving using end-to-end deep learning; one which can scale across diverse urban environments. Wayve is building a full driving software system which is data-driven at every layer, learning to drive. Our unique end-to-end machine learning approach learns to drive in complex, never-seen-before urban environments. We learn to drive with computer vision by both observing human driving, and by using reinforcement learning.
This is one of the world's hardest and most impactful problems to solve. Which is why we are building a diverse, world class team of people. We are motivated to turn up, not for a job, but for an opportunity to work with clever people on difficult problems which leave a positive impact on the world we live in.
Where you will have an impact
We're looking for bold, talented and creative people to join out journey in developing next-generation autonomous vehicles. We're a growing start-up, building our cohort of engineers and you can be at the heart of this!
As A Platform Engineer you will be responsible for:
Ensuring the company uses the right tools in the most efficient manner. You'll be essential to make sure every project can be completed with a smooth processes in place.
Performing general administration and technical duties in order to support activities and operations within the SecDevOps team
Performing service desk functions (troubleshoot user issues, respond to requests)
Performing duties related to setup, configuration and installation of software products and peripheral equipment
Assisting in updates and maintenance of technologies use by Wayve staff
Resolving problems related to supported applications and OSs (linux (ubuntu 18 and 20 mostly) and MacOS)
Following current government guidelines, our offices are now open, so this role will be based in London.
What you will bring to Wayve
Attitude; critical thinking, problem solving and support orientated.
Docker
Ansible
Terraform
Build systems experience in bazel. Alternatively cmake, make, ninja, pants, buck, maven or gradle.
Python
Bash
Desirables:
Team leadership experience
Management experience
Other programming languages (mostly rust, c++, go/golang, java)
What we offer you
Attractive compensation

Immersion in a team of world-class researchers, engineers and entrepreneurs

A unique position to shape the future of autonomy and tackle the biggest challenge of our time

Bespoke learning and development opportunities

Flexible working hours - we trust you to do your job well, at times that suit you and your team

Private onsite chef, in-house bar, lots of socials, and more!
Wayve is built by people from all walks of life. We believe that it is our differences that make us stronger, and our unique perspectives and backgrounds that allow us to build something different. We are proud to be an equal opportunities workplace, where we don't just embrace diversity but nurture it - so that we all thrive and grow.