Automotive Software Architect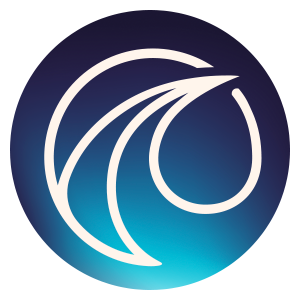 Wayve
Software Engineering, IT
London, UK
Posted on Sunday, September 10, 2023
Who are we?
Our team is the first in the world to use autonomous vehicles on public roads using end-to-end deep learning. With our multi-national world-class technical team, we're building things differently.
We don't think it's scalable to tell an algorithm how to drive through hand-coded rules and expensive HD maps. Instead, we believe that machine learning algorithms learning from experience and data will allow our driver to be more intelligent and capable of easily adapting to new environments.
Our aim is to be the future of self-driving cars: the first to deploy in 100 cities across the world bringing autonomy to everyone, everywhere.
The impact you will have
In your role you will be responsible for designing the software architecture to integrate our ML-based AD solution into an automotive L2-L3 system application. This includes the strategy and the concept of how to embed our fundamentally new autonomy solution in future OEM software environments. You will also engage with our customers and represent our approach and our company in the planning and execution of collaboration projects.
You will grow with the company and be critical in establishing how software stack design for automotive applications with software engineering leads. Our stack includes base software for sensor data processing, neural network execution and diagnostics and robotic functions for vehicle control.
You will also act as a coach to others towards an automotive grade, requirement based software development mindset to help teams deliver automotive grade software.
Challenges you will own:
Lead the architectural design of software interfaces for L2 and L3 autonomous driving applications, ensuring seamless integration with the OEM software environment.
Collaborate closely with cross-functional teams comprising machine learning engineers, software developers, system engineers, and product managers to define and refine the software architecture.
Utilize your extensive experience to provide technical leadership and guidance throughout the software development lifecycle, from requirements analysis to architecture design, implementation, and integration.
Define clear software interfaces, APIs, and communication protocols between the autonomous driving applications and OEM platforms, facilitating smooth integration and interoperability.
Work closely with OEM partners to gather software interface requirements, and collaborate on design decisions that optimize integration, performance, and data exchange.
Collaborate with safety and functional safety teams to ensure that the software architecture aligns with ISO 26262 functional safety standards and other relevant regulations
Work closely with the engineering leads and test engineer leads to ensure traceability of our requirements, implementation and tests.
Support the team to implement ASPICE compliant processes
You will be essential to Wayve's mission, deeply enjoy what you do, take immense pride in being a small part of something big, and love pushing the boundaries of what's possible.
This role will be based in our London King's Cross HQ, but we are open to discussing hybrid roles for the right candidate.
About you
Essential:
Degree in Computer Science, Software Engineering, Electrical Engineering, or a related field
You have proven experience (minimum 8 years) in designing and developing ADAS and L2/L3 software architecture for series applications
Extensive domain knowledge in autonomous driving software stacks
Previous involvement in automotive series programs, showcasing a deep grasp of the automotive software development lifecycle and platform integration complexities
Familiarity with the process of requirements engineering and traceability for automotive grade software
Proficiency in software architecture principles, design patterns, and software modelling tools
Ability to effectively communicate and collaborate with OEMs and external partners to understand integration requirements and ensure successful implementation.
Familiarity with ISO 26262 functional safety standards and ASPICE and their application to software architecture design
You are deeply curious about building something new and relish the idea of helping to define AV2.0 and how we build it.
Desirable:
Extensive experience in machine learning technologies, especially as applied to autonomous driving is a plus
Familiarity with neural network architecture design and optimization for real-time embedded applications is a plus


Our offer:
A position to shape the future of autonomous driving, and thus to tackle one of the biggest challenges of our time
Immersion in a team of world-class researchers, engineers and entrepreneurs
Competitive compensation and stock options
On-site chef and bar, lots of fun socials, a workplace nursery scheme and more!
Help relocating/travelling to London, with visa sponsorship
Flexible working hours - we trust you to do your job well, at times that suit you and your team.
Wayve is built by people from all walks of life. We believe that it is our differences that make us stronger, and our unique perspectives and backgrounds that allow us to build something different. We are proud to be an equal opportunities workplace, where we don't just embrace diversity but nurture it - so that we all thrive and grow.