Senior System Safety Engineer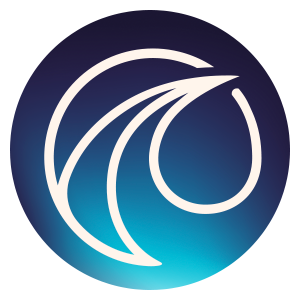 Wayve
Other Engineering
London, UK
Posted on Wednesday, September 13, 2023
Who are We?
Our team is the first in the world to use autonomous vehicles on public roads using end-to-end deep learning, computer vision and reinforcement learning. Leveraging our multi-national world-class research team, we're focusing on using less data to learn more intelligent algorithms to bring autonomy for everyone, everywhere. We aim to be the future of self-driving cars, not vehicles that are told how to drive through hand-coded rules and maps, but ones which learn from experience and data.
This is not a small feat but thanks to our end-to-end deep learning approach, we are confident we can achieve it. With great challenges come great responsibilities; the safety assurance of our automated driving system (ADS) is the most important and most complex one.
If you are looking at putting your safety skills to the test, there is no better place to be than at Wayve. Please join our safety team to design and orchestrate our L4 ADS safety assurance framework!
Your Responsibilities
In collaboration with the other safety expert(s):
Conduct safety analyses, such as SOTIF and STPA, literature reviews and brainstorm sessions to identify the risks, functional insufficiency and triggering conditions of Wayve's ADS;
Define SOTIF acceptance criteria and design strategies for the verification and validation of Wayve's ADS;
Work collaboratively with Wayve's driving intelligence team to define the most appropriate architectural and development measures to ensure ADS' performance and safety prior to, and, after deployment;
Contribute to the design, implementation and validation of Wayve safety assurance framework for its L4 ADS;
Support the functional safety activities about Wayve's ADS, and its integration into present and future vehicle platforms, or the integration of third party safety-critical systems.
Your Skills
Mandatory:
Very good understanding of the SOTIF development process as per ISO 21448 with a minimum 3 year experience in applying the standard on different ADS systems;in particular:

strong confidence in conducting risk assessments, the identification of potential triggering conditions and the design of methods to uncover unknown unsafe scenarios;
good understanding of safe design principles, and the capabilities and limitations of various sensory modalities;
good knowledge of various L3 or L4 ADS architectures, their benefits and shortcomings;
experience in defining SOTIF performance requirements and working with various design teams to achieve them;

StrongGood knowledge of ISO 26262:2018 with and a minimum 5 year experience in applying the parts 2..6, 8 and 9 on a variety of vehicle systems.
Desirable
Practical experience in conducting SOTIF verification in various test environments (simulation, proving grounds, public roads).
Expertise in ISO 26262-6; the candidate must have practical experience in developing or leading the development of ISO 26262 compliant production software and in the qualification of software tools.
Experience in managing suppliers of safety related hardware or software elements (DIA design, supplier audit and assessment, project management)).
Knowledge and experience in developing the safety case of an AD systems, in particular:

Experience in developing the safety concept for a computer vision based system
Sufficient knowledge of neural networks (architectures, algorithms, training and testing pipeline) to understand the challenges associated with the safety assurance of such systems and discuss options and rationales with our scientists

Operational safety experience, such as identifying the operational risks and designing training and operational procedures to ensure the safety of testing on public roads, is a plus.
About you
You are truly passionate about Safety and making the world a safer place your mission; this is reflected in the way you choose terms appropriate to your audience, present the essence of system safety and formulate the key takeaway messages.
You are pragmatic, you understand the need to balance risk versus benefits, even more so in a startup environment.
You are comfortable in debating with other stakeholders safety-related trade-offs, at any level of the development process and at any level of the organisation.
You are self-starter, autonomous in thoughts but collective in action.
You are able to think and work at various abstraction level; thinking "blue sky" and paving the way for long term safety goals, or diving deep into technical details to provide clear guidance and solutions on the safety activities for the development of a subsystem (e.g. controller) or launching an application (robotaxi)
You are confident in challenging others' ideas and views, but equally, are open to constructive criticism and able to reconsider your opinions or beliefs.
What we offer you
Attractive compensation with salary and equity
Immersion in a team of world-class researchers, engineers and entrepreneurs
A unique position to shape the future of autonomous driving and tackle the biggest challenge of our time
Bespoke learning and development opportunities
Relocation support with visa sponsorship
Flexible working hours - we trust you to do your job well, at times that suit you and your team
Private onsite chef, in-house bar, lots of socials, and more!
Wayve is built by people from all walks of life. We believe that it is our differences that make us stronger, and our unique perspectives and backgrounds that allow us to build something different. We are proud to be an equal opportunities workplace, where we don't just embrace diversity but nurture it - so that we all thrive and grow.